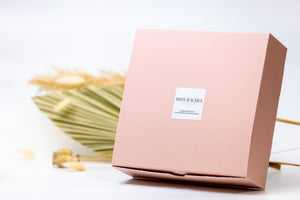 About this ONE OFF Subscription Box Purchase
All the same lovely goodies as the monthly subscription boxes but without the faff of cancelling! Our Subscription boxes are filled with home fragrance goodies and will include up to 7 items, ranging from candles, wax melts, room sprays, reed diffusers, floor fragrance, body lotions, bath bombs, car diffusers, wax melters.  You name it the possibilities and combinations are endless, and no month will be the same - each time the products and fragrances will change.  We will be keeping the contents of the subscription box a secret, so it will be a lovely surprise for you in the post!
FAQ'S
When is it posted? - The ONE OFF Subscription boxes will be posted out within 3 days of purchasing.
How much is the box worth? - The products inside the box will be valued over £40 and will be excellent value for money at £25!